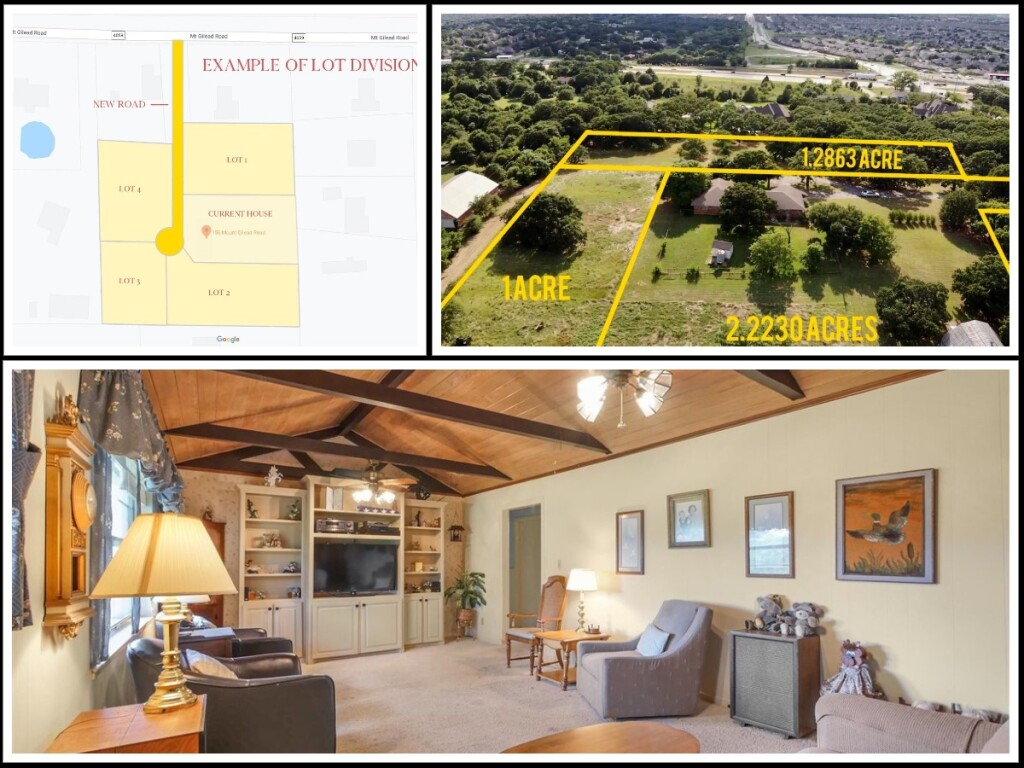 Developers and builders! 3 lots and 4.419 acres in the heart of Keller! There is a house currently sitting on one of the lots that could be knocked down or updated. The home is a three bedroom, two bath home with two living areas.
Acreage includes barn, storage building, and fenced in backyard with house. There are 3 lots: (Parcel ID 03725286-A29-13a, Parcel ID 06131247-13a03, Parcel ID 06131255-13a04). All 3 lots will be sold as one property.
Property is zoned SF-36 and could be divided to create more lots. A road would need to be brought in along with 550′ of sewer pipe from the church down the street
From Civil Engineer – *Ballpark figures only*
Assumption 500ft from Mt. Gilead to end of cul-de-sac
Street $40k
Water Main, FH's and services $30k
Sanitary On-Site $25k
Sanitary Off-Site $25k
Design & Permit $20k
Total ~ $140k
The investment side of the deal
$890k Asking Price
+140k development cost
-$375k to sell Subdivided Existing House
___________
Result – 4 Ready to Build Lots for $655k or $164k/lot
Median Sales Price for Lots between 0.5 Acres to 1.2 Acres in Keller is $250k for 0.832 acres from Sept 2019-Sept 2020
Net Equity – $345k (33%)
If you wanted to build on the lots as well a 3,000sqft home should bring $600k+ depending on build via recent comps.
Additional Documents
View Pictures of the Home here
For additional inquiries please click the contact button at the top of the page.