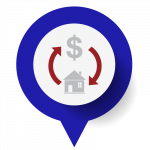 Ultimate Seller Guide
The Strategies Top Agents Use to Sell for More
Selling your house is usually stressful and can seem like a big task… but it doesn't have to be! We're here to walk through what top realtors do to sell houses quickly – without all that unnecessary stress weighing on you.
In the Ultimate Sellers Guide you will find:
Upgrade do's and don'ts
Preparing your house to sell
Pricing Strategies
Marketing Strategies
Timing
Expectations
Understanding
Feedback
Contract Overview
Handling
Negotiations
Fill out the form below to receive the Ultimate Sellers Guide and other awesome stuff from our newsletter!