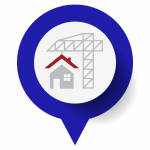 New Construction Guide
Most Buyers Leave Thousands On The Table!
When it comes to buying a new home, most buyers just wander into a neighborhood and get sold by a salesperson who represents the builder. If you've already done that, it may be too late!
Let us help! In our guide, we will give you:
5 expert negotiating tips
Do's and don'ts of upgrades
How to pick the wrong lot
Special incentives you may not be aware of
Why you should shop the lender even when they give you $5,000
Top 7 mistakes new home buyers make
What to expect
When to inspect and what to look for
Closing do's and don'ts
Happy house hunting!
Get Your New Construction Guide