We understand the value and importance of your home. We believe in partnering with you to find a solution that fits your needs. Our company is more than Realtors; we are investment advisors, coaches, cheerleaders and will be providing value long after your purchase or sale is complete. Tom's Texas Realty Group was established in 2015 to serve the Fort Worth area but has since expanded into Dallas-Fort Worth Metroplex as well as other areas throughout North Texas. With over 25 years of combined experience, we provide service at its finest!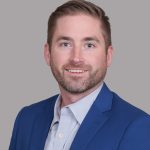 Tom Jung has been in real estate for just over four years but has more experience than most agents that have been in the business for a decade. Tom graduated from Texas A&M University with a degree in Computer Engineering. His knowledge and understanding of the internet and off the wall marketing gets homes sold. Tom has a passion for financial education and real estate investing. Whether you're wanting to get your home sold quick, need help deciding whether to sell or rent or have any other real estate needs Tom is eager to help!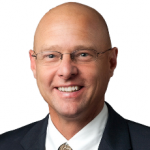 Lender - Independent Financial
Jim Lott has 30 plus years experience in the mortgage business. Clients choose him time and again because he genuinely cares about each of his clients. It doesn't help that he has great rates and low fees.  He specializes in lending to the self employed and business owners. Time and time again he has gotten deals done that other lenders could not. Most importantly he's local and will take the time to sit down with you to answer any questions you may have!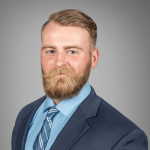 Jack Lisenby is a military veteran and real estate agent who wears many hats at Tom's Texas Realty. He spends his days keeping the business running smoothly and still finds time to help clients find their perfect home every night of the week! Jack also co-hosts our podcast with fellow host Tom Jung called "Tom Talks Fort Worth", where they share local business news, investing, crypto, investing and real estate tips – whether it be buying your first house or next rental property! In addition to working as both administrator AND salesperson during work hours…Jack loves entertaining guests by hosting dinner parties with his mariachi band every Saturday evening.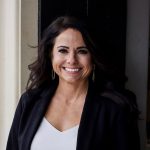 Amy Rainey is a mother of two and an exceptional Realtor who knows how to make any deal work for her clients. She is our north Fort Worth and Dallas guru. Previously a masseuse, Amy has a way of massaging deals to benefit her clients the most. If elegance suits your taste then Amy will be able to provide you what it takes as our leading luxury Realtor! Off hours her hobbies include tap dancing while enjoying cold brews.