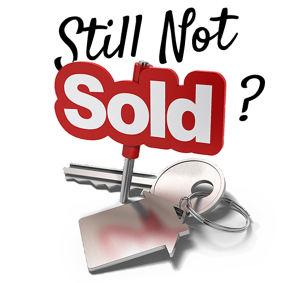 Do you have a home that hasn't sold yet? Maybe it's been sitting on the market for too long or you had it listed and that listing expired now you're sitting there thinking, "What went wrong?".  Well let's sell that house!
You're at the right blog post! I'm going to walk you through what should or should have happened in order to sell your home. We will also discuss the mistakes often seen when the wrong Realtor is hired.
There are the 3 P's in real estate. There are the good 3 and the bad 3.  If you hired a Realtor and they did the bad P's your in trouble. Those 3 would be
Put it in the MLS
Put a sign in the yard
Pray
If that's your Realtor, fire them! But also tell them why, constructive criticism is a good thing! =)
Now let's talk about the 3 P's that will help you sell your home for more and faster! If your house hasn't sold, listen up!  These are the 3 P's we will be covering:
Presentation
Price
Promotion
Now you as a seller control the first two. Your Realtor should provide the information to make the best judgement call.  Let's break it down here.
Presentation
Your realtor should walk through the home either with you or on their home to really see the home as a buyer will look at it.  They should give you an honest opinion of how buyers will view the property. When a buyer arrives at your property the first thing they will take notice of is curb appeal. To most buyers this isn't a deal breaker but will put them in a positive or negative mindset for when they view the house. You want them in a positive mindset to sell your home.
Take care of as many small cosmetic issues as you can.  You may think oh it's just one or two things, but these add up in the mind of the buyer. If they can see a few blatant issues it's fair to assume there are more they haven't seen and that the property hasn't been kept up with.  Here are the things you want to make sure you do to help present your home
Make sure your lawn is always cut and looks presentable
Remove clutter – it's better to have a messy garage than house
Remove items from the floor of closets – this will make them appear larger
Remove pictures of your family if you have a lot of them – you don't want to take away from the house
Hire a professional stager if your Realtor recommends it – especially if your home is valued over $250k
Complete any repairs before having photos done
Have professional photos taken – Do this if you do nothing else
Let's talk about photos.  This ties into promotion and is one of the biggest factor in selling your home. If your Realtor does not plan on taking professional photos, do not hire them. We pay for all of our photos because it's that important to help our clients sell their home. Over 80% (I think it's closer to 97%) of people view homes on the internet before seeing them in person. This is your first impression to that buyer. This is when they are going to make the decision of whether they want to see your house or not. Take a look at these pictures. Which house would you be excited to take a look at?
Notice how there are no shadows on the professional photo to the right

Notice how much brighter the kitchen appears on the right

A professional will have a wide angle lens to capture more of the room

These photos are taken from a listing I took over.  The previous agent had only 9 photos of a 2500sqft house.  The previous agent had it listed for 5 months without a sale.  We took the same house and followed this outline.  We listed the home for more and sold it over asking price in 2 days.
Pricing
This is incredibly important and you only have 1 shot to get it right.  You want to price your home to sell and there are two kinds of sellers. There are the sellers who thing their house is worth way more than market value because they know how much they've put into updating their home.  If this is you, you need to take a step back and look at your home through a buyers eyes. Very very very very rarely is your home going to sell for 25% more than anyone else because you think it's awesome.  Unless you are talking about a luxury home, you're dreaming. This is probably where you went wrong.  The second kind of seller may try to push the envelop a little bit but will head the advice of the real estate professional.
Pricing your home over Market Value will mean in much fewer buyers walk through your house, resulting in less offers. Pricing below market value creates more traffic increasing the perceived value of your home. The goal with pricing is to get multiple offers so you get top dollar for your property.  If you only have one buyer they will haggle, if you have multiple there is a fear of losing the property. That fear will cause the buyer to offer their top dollar.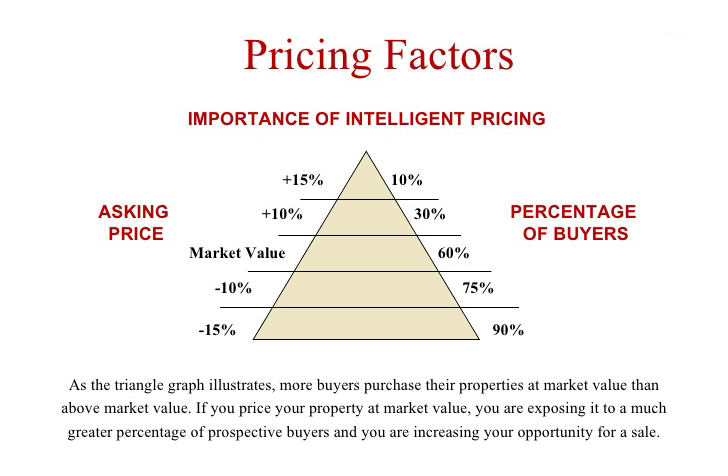 Now the longer a house is on the market, the lower the perceived value.  The most traffic you will have is in the first 2 weeks it is on the market. That is why it is so crucial you price it correctly at the beginning.  If you've already screwed this up, that's okay there are ways to fix this.
To recap
View your home as a buyer
Price at or below market value
Use multiple offers to achieve top dollar
Promotion
The third and most crucial step into getting top dollar for your home. This is where your Realtor hops into action.  Your realtor (or you if you are selling your house on your own) should have a marketing plan. If you are in the Dallas / Fort Worth market which is currently a hard sellers market this will all happen really fast. Ask your Realtor for their marketing plan. If they don't have one, find a Realtor that does.
Buyers are going to come from 2 places in most cases.
 From the neighborhood or driving buy ~15%
The Internet ~77%
Your Realtor should have a marketing plan to market to both of those demographics. To give you an example, this is our marketing plan:
Price your home strategically so you're competitive with the current market and price trends.
Recommend staging if needed in your home to cast a positive light on the features most important to buyers: uncluttered rooms and closets, fresh paint and terrific curb appeal.
Place "for sale" signage, complete with property fliers easily accessible to drive-by prospects
Use a text for info system to provide a dedicated webpage to the mobile user. Each caller's inquiry will be followed up with a personal text or phone call.
Distribute "just listed" notices to neighbors, encouraging them to tell family and friends about your home.
Optimize your home's internet presence by posting information in the Keller Williams Listing System (KWLS), as well as local and global MLS systems including plenty of photographs and a description of your property
Produce a video tour of your home, placing it on multiple websites to attract both local and out-of-town buyers.
Create fliers to place inside of your property.
Target my marketing to active real estate agents who specialize in selling homes in your neighborhood.
Include your home in our company and MLS tours, allowing other agents to see your home for themselves.
Advertise your home not only on the major websites but also on Facebook and Craiglist.
Create an open house schedule to promote your property to prospective buyers and market those open houses.
Target active buyers and investors in my database who are looking for homes in your price range and area.
Provide you with weekly updates detailing my marketing efforts, including comments from the prospective buyers and agents who have visited your home.
If you follow all of these steps you are going to be well on your way to selling your home quickly and for more money!