We are coming to a close for 2018 and it has been another great year for the Real Estate Market in the Dallas / Fort Worth area. We have seen a shift in the market this year but home prices are still strong.  The amount of inventory has started to increase which is allowing buyers to ask for a little bit more. The expectation of selling a house in a weekend is starting to dissipate in certain price ranges. Although half a month worth of inventory doesn't seem like a lot, it makes a huge impact on the number of available homes and gives buyers more options when needing to move quickly.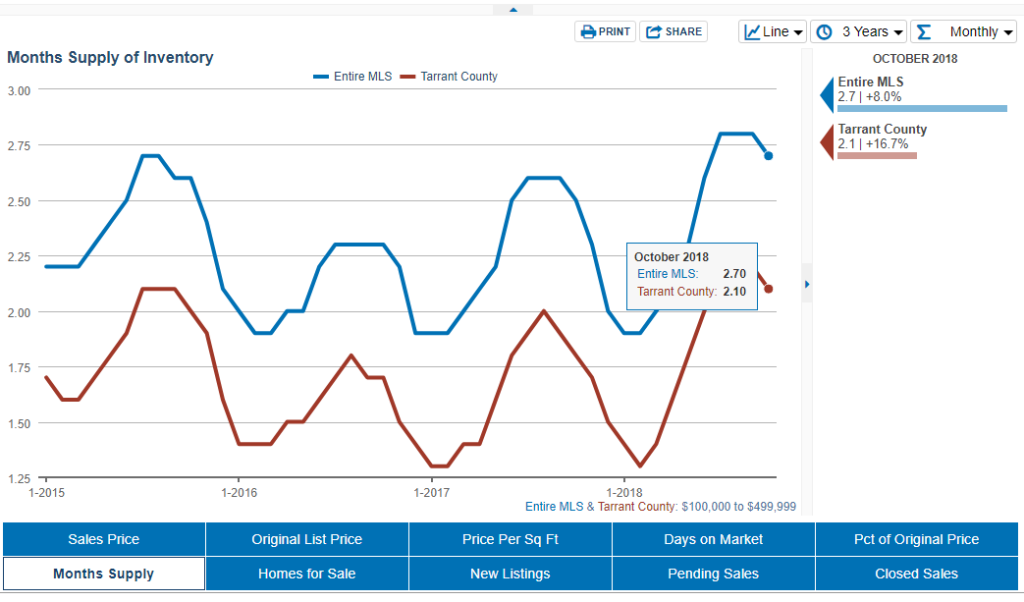 Even with the additional inventory, housing prices are still up about 9% over this time last year (this is for houses in the $100k-$500k range). The average price per square foot under $500,000 is $121. We will more likely see this rise again next year as the cost of new construction is still increasing and the demand for houses is still strong.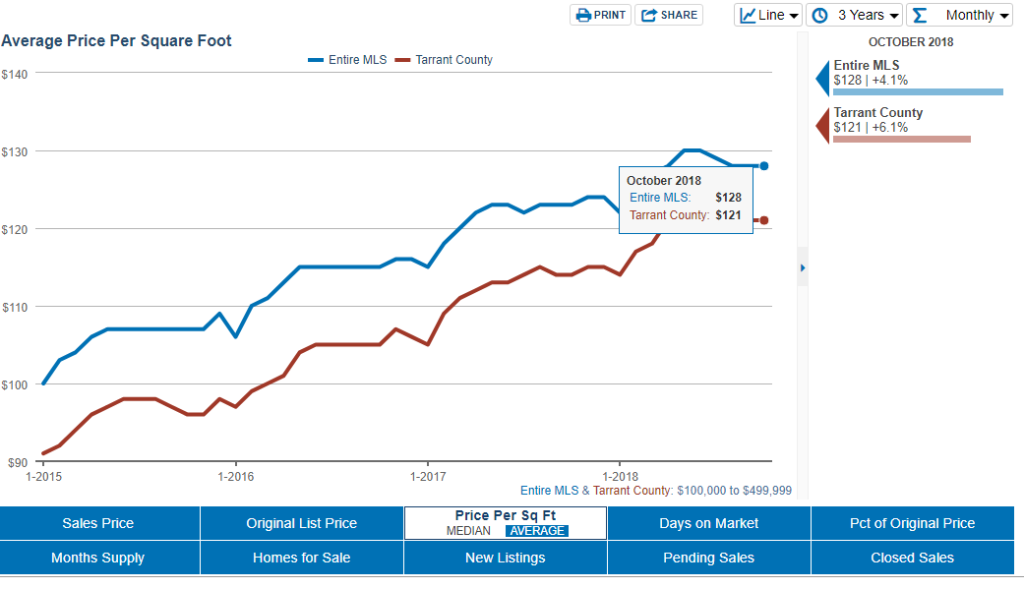 With the shift happening, you can see this in the Sales Price vs List Price.  During the summer months you can see that sellers are getting pretty much what they are asking for. These months there are more buyers in the market. During the winter months you can see that the sales price drops off to around 98.1% of the list price. This means on a $200k house you could expect to sell it for $196k during the winter months as opposed to full price during the summer.  This does depend greatly on the location and condition of the house. Don't think you can't sell your house in the winter. It's always best to Keep Calm, and Call Tom. (682-233-4416)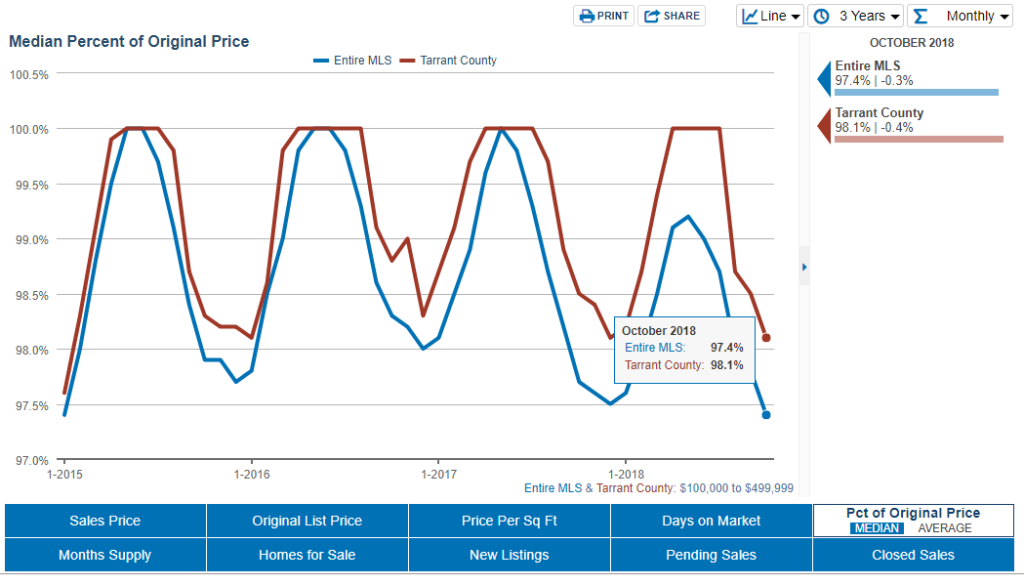 If you are in the market to buy, sell or invest, we would love to hear from you. You can search for homes on our website here. Follow us on Facebook for more videos!