Howdy friends! It's now May and the start of buying season! Homes are starting to go on the market and the freenzie has begun! Watch the video below for boring numbers on what's happening and the thrilling story those numbers tell!
If you're not a video person I'll sum it up here
This first chart shows the number of new listings from April. This is up about 250 homes from this time last year which is about a 7% increase over last year. This is a very healthy sign . More than likely this is due to the amount of equity families have in their home that allows them to sell in addition to the high tax rates. Many homes we are selling are folks nearing or in retirement looking to lower their monthly bills.


Here comes the scary part. Even though there are more homes on the market, the days on market is right around 10 which means people are snatching them up just about as quick as the appear which indicates home appreciation will not slow down this year.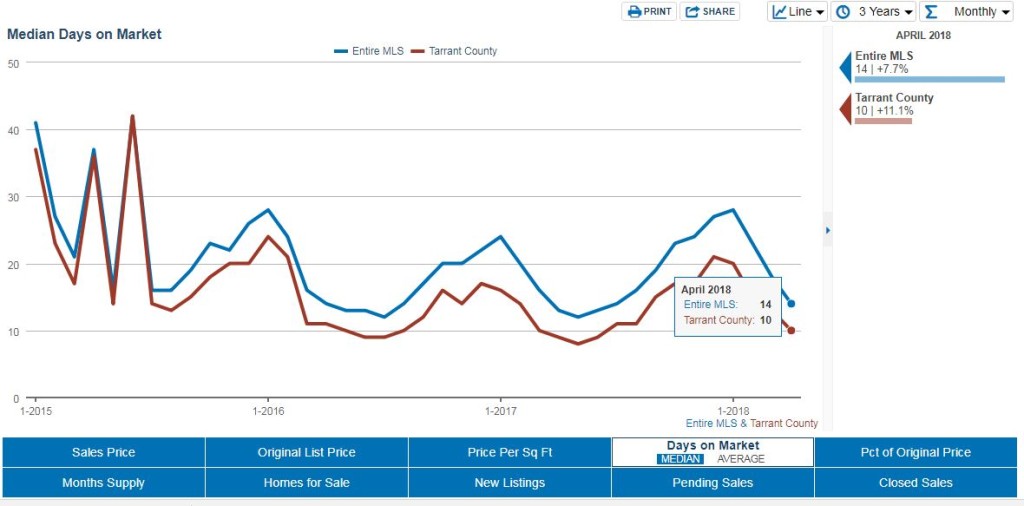 This is where it gets fun. If you bought your house a few years ago, it may be worth quite a bit more today. The average price per square foot is way up this year. This is a result of the amount of people moving to Texas due to job growth and the cost of new construction. Both labor and materials have increased in price. The one thing to be weary of is what might happen once the building slows down. Labor and material cost will drop a little bit more than likely causing a correction.
Keep up to date with all of our videos by liking our facebook page!