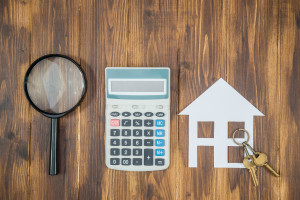 If you are looking to buy an investment property in the Dallas / Fort Worth area you're not alone. The low (but appreciating) housing cost plus influx of new residents make it one of the best markets in the country right now to buy rental properties.
Good Places to Buy
There are a lot of good areas to buy in within the metroplex.  Where you buy depends on what kind of rental properties you want to have. If you are looking for high end rental properties Dallas is going to be your best bet. There are a lot more executive types looking for temporary housing and also companies looking for homes they can use when their executives are in town.
If you are looking for your typical middle class family homes then Fort Worth, Arlington, Mansfield, Keller, Bedford, Euless, Hurst, Frisco and Garland are going to be good cities. I particularly like the Hurst, Bedford, Euless, Arlington area because of it's central location. When the housing market swings back the other way you aren't going to see as big of a dip in the values of those homes.
Mistakes for First Time Investors
One of the big mistakes overlooked are taxes.  A lot of times the taxes shown on a listing include a homestead exemption.  In Tarrant county if the home has a homestead exemption, taxes can only be raised 10% a year.  Without it, there are no rules.  Another area to look out for is anything in the Plano ISD.  Plano has great schools but also some of the highest taxes.  There is a need for housing all across Dallas and Fort Worth, so you might as well buy somewhere with lower taxes.
Another mistake especially when self managing is allowing in the wrong tenant.  I've heard all of the sob stories and many very compelling but when it comes to your business and putting the right person in, it's all about the credit history.
How to Buy
Hire a Realtor who has experience buying and selling investment properties. They will have insight and a better idea of what is good and what is bad. Especially if they do rehabs themselves or work with investors who do.
In investing there is a 1% rule when it comes to buying and holding here in Texas. Typically you want to be able to rent the property out for 1% of the purchase price. So if you buy a home for $150,000  you want to be able to rent it for $1,500 per month.  At the time this article is written we are in a strong sellers market.  So it's very difficult to find turn key rentals that meet this criteria. In a balanced market we have 6 months worth of inventory, as you can see from this chart below it has not been that way in a long time which means home values are going up and there are multiple offers on just about everything.

Which means you're probably not going to be able to buy at 1%.  When selling investment properties under $180k in Arlington and Fort Worth I am seeing offers going about $10k over that 1% mark, which means it might take you 6-8 months to recoup the over payment.  The other option you have if you want to have some equity is buying rehab properties, fixing them and then renting them. This is a great route to take as well but BE VERY CAREFUL to hire a good contractor.  Contractors are in such high demand now it's very easy to get stuck with a bad one.  Make sure to get a recommended contractor and get references.  A good investment Realtor will have a contractor they've worked closely with in the past.
You might want look for properties that already have tenants. It's much more difficult for Realtors to show these properties due to the scheduling conflict and most non investment buyers are going to skip over these because the lease may not be up for a few more months which means less competition for you as a buyer.
Financing Investment Properties
If you are just starting out and don't have all cash to buy your properties that's okay. Be aware that when offering on investment properties especially below $200k you are going to be going up against all cash offers so talk to your Realtor about how to make your offers most appealing. Here is a video with some tips as well.
If you are financing, once again make sure you talk to a lender experienced with this.  If you are going the rehab route, you can buy the property, rehab it, then take out your next loan against the equity you created in your previous investment property.  It's a little trickier but frees up cash for you to take on multiple properties quicker if you don't have a large amount of cash ready to go.