August was another good month for the Dallas Fort Worth Real Estate Market. Home prices are still increasing and we are starting to see a little more inventory than in the past few months which is good for buyers.
You can see here the supply of houses is increasing to a point we haven't seen in 3 years. This is from a combination of new homes being built and price exhaustion from the rapidly increasing home prices the metroplex has seen over the last few years.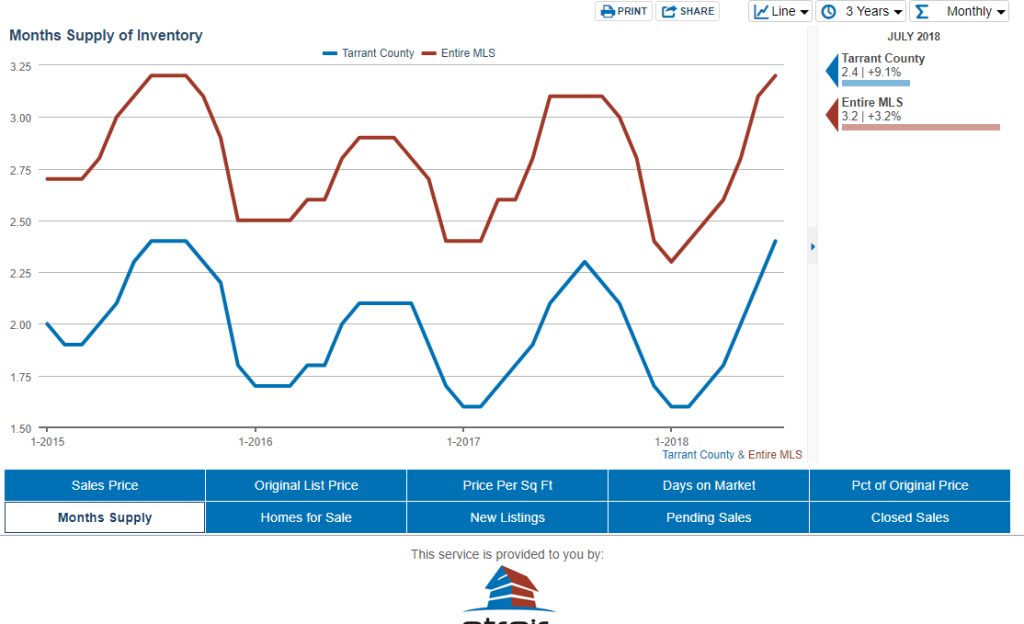 If you check out the median price over the course of the last couple years we are coming up on the plateau for the buying season. Assuming this year keeps to trend we should see prices level off and a dip in the December/January months as there are less buyers during these months.